LEGACY AND LIFE STORY
While some toddlers first learn to walk, Adam was the special kid who learned to climb first. That enthusiastic development is seen in everything Adam did. He grew up happy, strong, and some might say stubborn. All of these qualities would later serve him greatly in his fight against cancer.
He grew up as the athletic child among three siblings. Even as the second youngest among his brothers and sister, he was the competitive one who was into sports and fitness. Like the rest of the family, he had tremendous love for dogs, especially for his two rescue Dogo Argentinos, whom he nurtured to health after adopting them malnourished and uncared for.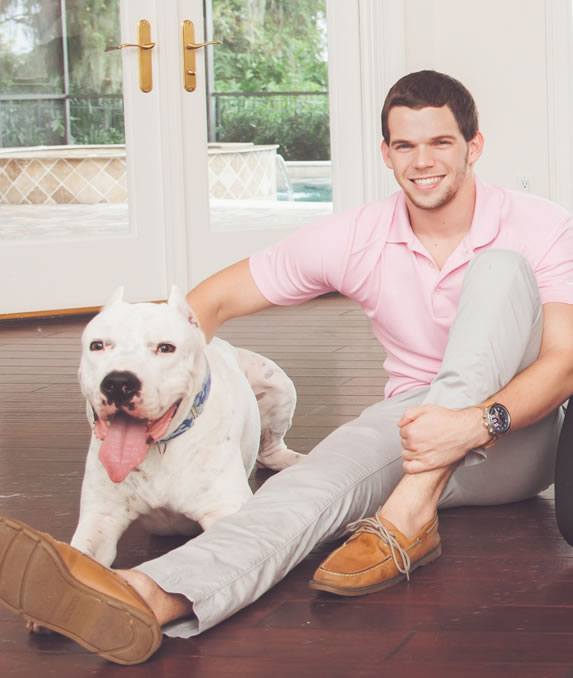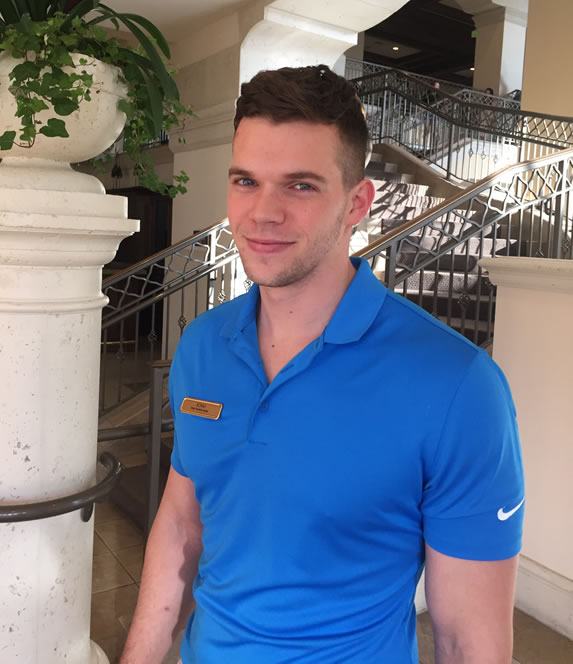 When Adam was old enough to work, he joined the family business at 14 years old working summers at the Shingle Creek Golf Club. His eye for detail quickly led his career path to the Rosen Hotels & Resorts Standards department. He excelled in maintaining and improving the quality of service that our guests know and love. It is in this area of Rosen Hotels & Resorts daily operation in which his touch and care can still be felt.
If Adam wasn't setting higher standards for the family business, you'd find him working out in the gym—setting higher goals for himself. Adam was a fitness enthusiast, and to this day continues to inspire and challenge others to improve their own physical health.
Adam had a penchant for giving back and frequently joined his family at charitable events, such as the American Cancer Society's Cattle Baron's Ball and Runway to Hope, a non-profit organization that supports families and children fighting pediatric cancer and best known for its yearly fashion shows. As a fashionista himself, Adam enjoyed the pageantry of fashion as he served as an escort for the children being celebrated.
ADAMS CELEBRATION OF LIFE
Just two months after participating as an escort at the 2016's Runway to Hope event, Adam was diagnosed in July with grade 3 glioma, an inoperable anaplastic astrocytoma. Everything changed, but some things rooted deeply in Adam's character didn't. His family and friends can attest that he battled cancer boldly, with incredible strength, without ever losing his joy for living life. His infectious smile and laugh will always be remembered.
During this time, Adam's unshakeable work and health ethics were tested but never broken. Even during his personal battle with cancer, Adam still participated in Runway to Hope, again proving resolved strength, fortitude, and a giving nature despite his circumstances. The hope and strength Adam inspired is what we wish to share with others.
To honor Adam's legacy and all warriors battling cancer, the family started the Adam Michael Rosen Foundation, Inc. Join us in the fight against cancer. Adam is fighting for you.